Large Number
of Services Provided
We offer a wide range of services that are built custom to your needs.
Over 15 Years
of Experience
Our work can be trusted with over 15 years of professional experience.
Licensed
and Insured
We are licensed, insured and you can feel confident in our work.
DIAMOND RIDGE PROFESSIONALS SERVICES
Decks
We work directly with our customers to design beautiful custom decks. We offer a variety of samples to help you select the right color and style.
Diamond Ridge Professionals offers a full line of Trex and Timbertech composite decking along with Redwood and Tiger wood decking systems. Our team of professionals will help you pick the design and materials that will achieve exactly what you are looking for.
VIEW GALLERY
DIAMOND RIDGE PROFESSIONALS SERVICES
Basements
We frame basements from start to finish. We address all fur downs for plumbing and HVAC, install all proper sheetrock backing for a smooth sheetrock installation.
VIEW GALLERY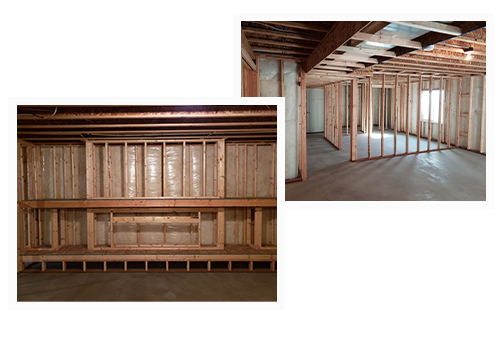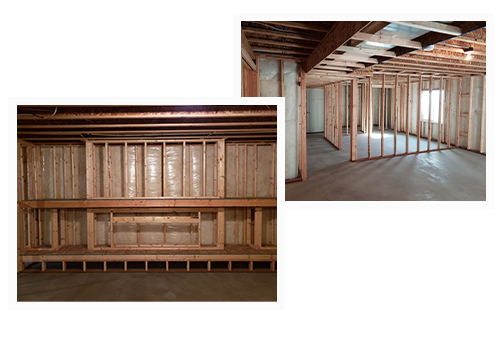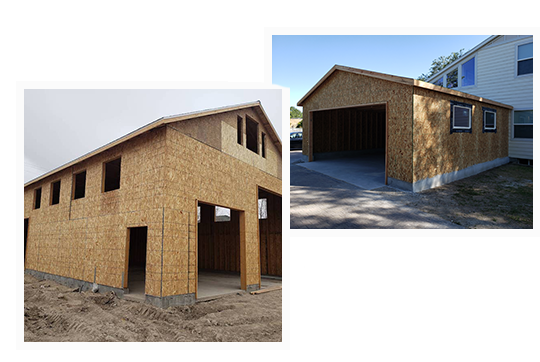 DIAMOND RIDGE PROFESSIONALS SERVICES
Detached Garages, sheds and Lofts
We build garages and workshops as well as lofts that can be used as home offices or extra storage.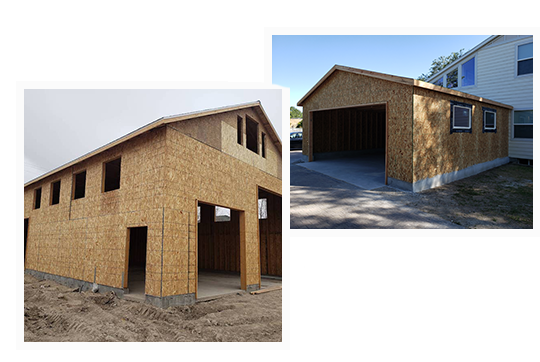 VIEW GALLERY
DIAMOND RIDGE PROFESSIONALS SERVICES
Acoustical Ceilings and Entertainment Centers
We have a variety of acoustical ceilings that are perfect for finishing your basement. Custom Entertainment centers are designed specifically for your basement or theater room.
VIEW GALLERY
Reviews
Chaz
"Ben built a large storage loft in my garage. He was very detail oriented and made sure the project turned out exactly how I wanted it. I will definitely be calling Diamond Ridge again."
Herriman, UT
John & Cathy
"Super easy to work with and great prices! Diamond Ridge Professionals is as good as it gets for framing"
Sandy, UT
Jordan
"Ben built us a beautiful deck with a 30 year frame. Couldn't be happier. They built it really quick and at a great price"
Herriman, UT
Christian
"I am definitely going to be giving diamond ridge pros a call again in the future. They did a really great job"
Lehi, UT
Taylor
"I had Ben do the framing for my basement and couldn't be happier. Quick and professional work at a great price."
Salt Lake City, UT
Shantell
"I would highly recommend Diamond Ridge Professionals. The owner came out to our place, quoted us and did quality work."
Riverton, UT
Dave
"I needed a built in entertainment center and Ben gave us exactly what we were looking for. Very quick, friendly, service"
Magna, UT
Linda
"From top to bottom Ben's work was exactly what we had hoped for. Anytime we need framing done, Ben is our guy."
Kearns, UT
Previous
Next
Ben Terry is the Owner and Operator of Diamond Ridge Professionals with over 15 years of experience in residential framing.

He is a license and insured contractor in the Salt Lake valley providing each customer and project with the utmost in service, so that they may have the best construction experience possible.

His knowledge and attention to detail provides customers with high quality construction services and dedicated professionals committed to every projects success. Ben has a complete understanding of how a quality project is built — from the ground up. He is committed to finding a design that works for you, and a price that works within your budget.